Fee Reduction Policy
To receive federal and state dollars, we require participating schools to understand the eligibility criteria and adhere to our application protocol.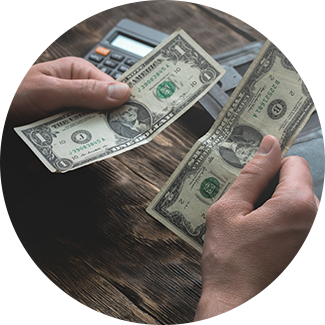 Eligibility Criteria
Primary Criteria for Schools/Districts Participating in Community Eligibility
Students must meet the following criteria to qualify for the AP Exam fee reduction program (applicable towards all AP Exams taken in a given year):
Alternative Criteria for All Schools/Districts—Those Participating in Community Eligibility and Those Not
Alternatively, schools/districts may apply the following criteria to determine which students qualify for AP Exam fee reductions:
enrollment in a federal, state, or local program providing aid to students from low-income families (for example, Federal TRIO programs such as Upward Bound);
the student's family receives public assistance;
the student lives in federally subsidized public housing, a foster home, or is homeless; or
the student is a ward of the state or an orphan.
AP Coordinator Procedure
At each school, the AP coordinator must complete the following three important tasks to receive credit for available fee reductions:
Report fee reduction totals before ordering AP Exams.
Prior to ordering AP Exams, we require AP coordinators to report how many students/tests qualify for fee reductions. Coordinators may utilize an online roster/calculator provided by AP Central for help in determining the total number of qualifying students and exams. If you already have this information, simply enter the total number of qualifying students and exams. If necessary, you may revise totals prior to placing your final order, but please make every effort to provide accurate totals prior to placing the order and generating an invoice.
There are no more bubble sheets. Coordinators now click to indicate a student's fee status in the AP Registration and Ordering (APRO) system.
Deadline: You can update students' fee reduction status in the system until April 30, 2021, 11:59 p.m. ET. If an adjustment is needed to any student's fee reduction status after April 30 you need to call AP Services for Educators.
You need to indicate the fee reduction status in AP Registration and Ordering for each student eligible for a College Board fee reduction. This replaces the need to bubble in students' fee reduction status on their answer sheets.
All students enrolled in class sections or exam only sections have a default fee reduction status of standard.
Students eligible for a fee reduction: For each student who is eligible for a fee reduction change their fee reduction status to reduced.
Students not eligible for a fee reduction: For students who are not eligible for a fee reduction, leave their fee reduction status as standard.
Fee reduction status is indicated only once per student, not for each exam. For each eligible student, you must indicate the fee reduction status by April 30 to ensure your school is appropriately credited for available fee reductions.
If you change the fee reduction status for a student who's taking multiple exams, the fee reduction status change will automatically carry over to all the exams for that student.
Generate, submit, and email your invoice.
All schools must generate an invoice at the College Board website. Once the invoice is generated a copy must be emailed to APSI before June 11, 2021. Failure to do so could result in the districts assuming financial responsibility.